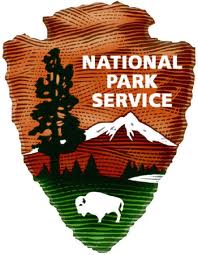 Zion National Park Foundation will host 25 artists for a week of creativity and inspiration in Zion National Park, November 4 to 12, 2012. The artists will be painting at several locations throughout the park as well as holding demonstrations on the back porch of Zion's Human History Museum. There will also be several lectures and chances for visitors to purchase pieces of art. All proceeds will go to supporting Zion National Park's education and art programs.
The artists will be painting throughout the park Monday, November 5 through Friday, November 9. On Saturday, November 10, visitors can watch the "Quick Draw" on the Zion Lodge Lawn. It will start at 1:00p.m. and the artists will have 1.5 hours to complete a painting from scratch.
Artists will be leading demonstrations at 11:00a.m., 12:00p.m., 1:00p.m., and 2:00p.m. at the Human History Museum on Monday through Friday and again on Sunday, November 11. Evening lectures will take place at the Zion Lodge Auditorium on Tuesday, Wednesday, and Saturday evenings at 7:00p.m.
Art from the 25 artists will be on display and available for purchase all week at the Zion Human History Museum and the LaFave Gallery in Springdale, Utah. A "Wet Paint" exhibit and sale will occur at the Zion Nature Center Saturday, November 10 through Monday, November 12. A silent auction will take place at the Zion Lodge on Saturday, November 10 followed by the "Quick Draw" auction at 3:00p.m.
Proceeds from the event support Zion National Park's art and educational programming. The Zion National Park Foundation is the Zion's official fundraising partner. "In the Footsteps of Thomas Moran" has become the Foundation's largest fundraising event.
Image courtesy National Park Service