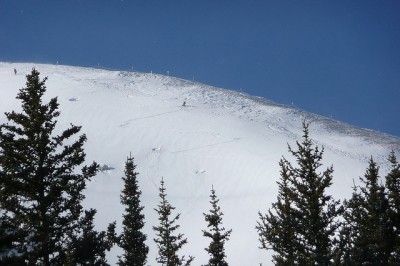 Ski and snowboard resorts are no strangers to lawsuits from people seeking restitution for their injury from obstructions or ski-lift malfunctions. However, in recent years, many more of these lawsuits have included claims for restitution due to "inbounds" (areas within boundaries designated and maintained by resorts) avalanche slides that resulted in injury and quite often death.
The reason for the spike in lawsuits relates to the spike in deaths associated with inbounds slides. Twenty-four percent of all nationwide inbounds avalanche deaths since 1950 occurred after 2005, according to Colorado Avalanche Information Center statistics, as quoted by ESPN.
Between the winters of 1950/51 to 2010/11, there were 32 total deaths for inbounds skiers and snowboarders, eight of those were between 2001/02 to 2010/2011. In the most recent statistics from 2011/12, there were three inbounds skier or snowboarder deaths.
One of those deaths was 28-year-old Christopher Norris, who went skiing with his father-in-law at Winter Park Resort in Colorado. He was skiing in an inbounds gladed trail (thinned forest area to allow for more maneuverability through trees) when an avalanche was triggered from below. Rescuers didn't find him until after his father-in-law reported him missing later that evening. Norris's family filed a wrongful death lawsuit against Winter Park four months after the avalanche. The family alleges that proper safeguarding or closure of the run could have prevented his death, especially considering he was in dangerous backcountry terrain.
Despite preventative measures in place, Mother Nature ultimately decides when to unleash a deadly slide. "We use explosives, ski cut the snow, pay close attention to the weather factors and monitor changes in the snowpack, but it's not an exact science," Will Paden, a veteran ski patroller and avalanche expert at Squaw Valley, California, told ESPN. "It requires intuition and years of training to get a feel for what Mother Nature is doing." A 21-year-old man from the nearby area died on Christmas Day in an inbounds slide at the same mountain resort in 2008.
Skiers represent the majority of deaths in inbounds slides in Nevada, California, Colorado, Utah, Idaho and Wyoming. Lawsuits have been filed against Vail Resorts in Colorado, Jackson Hole Mountain Resort in Wyoming and the Canyons Resort in Utah, just to name a few. The lawsuits are in various stages of development, each with their own unique arguments.
The practice of suing a ski resort is much more prevalent in the United States than it is in Europe. That is likely because Americans are quick to sue and because ski areas in Europe are limited in liability. ESPN writer Devon O'Neil points out that it is uncertain how these cases may affect the ski industry. "Insurance premiums could go up, which could increase lift ticket prices. Terrain openings at resorts could become more restrictive and cautious, with increased documentation of snow-safety work."
Yet, these relatively new lawsuits have met with a "complicated legal nature." During investigation of fatal slides, experts "often evaluate what went wrong in backcountry accidents, but… they rarely do the same for inbounds incidents." Fault must be proven against the resort of negligence to address any and every potential danger that could cause an avalanche, while the resort must prove that it did take the necessary steps. Lawyers are also trying to draw the line between what constitutes a resort's liability for inbounds deaths.
Image from Brian Wibbenmeyer (bwibbenm) on the flickr Creative Commons