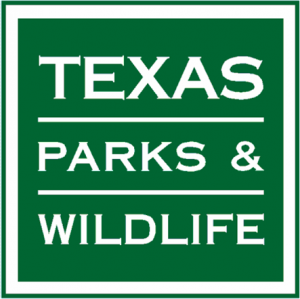 With summer vacations a distant memory, cooler temperatures on the horizon and foliage morphing into dazzling shades of crimson and gold, autumn promises optimum camping conditions in a Texas State Park near you.
Whether you're a novice to the outdoors or seasoned camper, there's no better time of year to pitch a tent or park your camper on a sunny beach, beneath towering pines or overlooking a sparkling lake at such destinations as Galveston Island, Buescher and Possum Kingdom state parks.
"Fall's a perfect time to camp out because of cooler evenings, but daytime temperatures typically remain warm enough to enjoy water-based activities like canoeing and fishing," says Ky Harkey, Texas State Parks outdoor education team leader.
Harkey recommends campers focus on three priorities: safety, Leave No Trace camping practices and simply having fun. He says for visitor safety and the protection of the environment, set up camp only in designated camping sites. Campfires are great for enjoying quality family time, but to keep the forest healthy avoid collecting firewood. Don't forget the marshmallows and playing cards to complete a perfect evening.
For those who have never camped or haven't done so in many years, Harkey suggests participating in the Texas Outdoor Family program. For only $65, families up to six can try a two-day workshop held at state parks throughout Texas that focus on teaching families how to set up a tent, cooking in the outdoors and learning valuable outdoor skills, such as paddling, geocaching and fishing.
Dallas and Fort Worth area families may want to attend a Texas Outdoor Family outing being held at Cedar Hill State Park on Nov. 10 or at Mineral Wells State Park on Dec. 8. Not far from Houston, Stephen F. Austin State Park in San Felipe will host a Texas Outdoor Family campout on Nov. 17. For Austin and San Antonio families, Harkey's team will offer two workshops at Enchanted Rock State Natural Area near Fredericksburg on Dec. 1 and 8.
For a complete listing of upcoming Texas Outdoor Family workshops and information about Texas State Parks camping options, and tips on camping safety and etiquette, visit: http://www.texasstateparks.org/camping/.
Customers can book reservations by calling the Customer Service Center in Austin at (512) 389-8900 or by using the online reservation system:  http://texas.reserveworld.com/. For the best service, customers should call during afternoon hours Wednesday through Friday, though customer service representatives can take reservations from 9 a.m.  to 6 p.m. Monday through Friday.
Logo courtesy Texas Parks and Wildlife