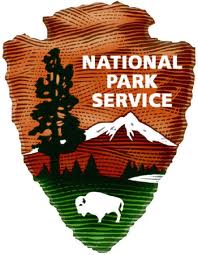 Most of Elliott Key, Biscayne National Park's largest island, has been reopened to public access after being closed for two days as a result of damage sustained during Hurricane Sandy earlier this week. The harbor, oceanside boardwalk and portions of the island's campground remain closed indefinitely, but University Dock, Spite Highway, restrooms, the oceanside group campsite and bayside family camping areas are all open to the public. The concrete maintenance dock south of the harbor is closed to the public and open to official use only. Boca Chita Key, Adams Key and other areas of the park remain open as they were prior to the storm's brush with South Florida.
Vessels that can be hand-carried from the shoreline (such as canoes, kayaks and other small boats) can land on the island, but visitors journeying across the bay or from larger vessels anchored offshore should remember that there is no access to any of the floating docks or finger piers in the harbor area.
"We realize that opening an island without reopening the harbor makes it a difficult situation for many of our visitors," said Biscayne National Park Superintendent Mark Lewis. "Still, with the arrival of cooler weather, many people are wanting to take advantage of the season for camping, kayaking and walking and there's no reason to prevent those activities. I'm confident that visitors will use common sense and the utmost care as they wander the trails, as loose debris is likely anywhere on the island"
Interested parties are invited to follow the park's Facebook (www.Facebook.com/BiscayneNPS) and Twitter (www.Twitter.com/BiscayneNPS) feeds, or visit the park's website at www.nps.gov/bisc for additional updates.
Image courtesy National Park Service