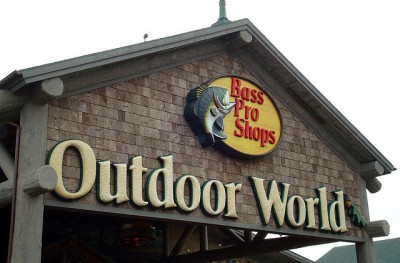 Just one season after Cabela's announced plans for a new store in Anchorage, Alaska, Bass Pro Shops followed suit, announcing its newest location in the city. Bass Pro Shops made the declaration about four months after its competitor, but the outdoor retailer plans to open a full year before Cabela's, in the spring of 2013, just in time for fishing season.
In a statement Tuesday, Johnny Morris, Bass Pro Shops' founder, said the chain will open a 100,000-square-foot store in Mountain View, a neighborhood at the north border of Anchorage. The strategically-placed store will be convenient for anybody heading north toward backcountry activities. The store is slated to become one of the chain's "Outpost" flagship stores, with 60,000 square feet of retail space as well as a wetlands nature center. The nature center and store are to "pay tribute to Alaska's great outdoor heritage." Bass Pro Shops spokesperson Larry Whiteley said the store will employ about 200 people.
In an interview with Anchorage Daily News, Whiteley said the decision to open a store in Alaska "was influenced by how many Alaskans visited its stores in the Lower 48 or order from the company's catalogue and internet sites." The chain currently operates 77 stores, mostly in the eastern contiguous United States with a few stores in Canada. It is based out of Springfield, Missouri.
In July of 2012, Bass Pro Shops's major competitor, Cabela's Inc., based in Sidney, Nebraska, announced it too has plans to open a 100,000-square-foot retail store in south Anchorage on W. 104th Avenue and C Street. It also will employ 200 full- and part-time outdoor-recreation savvy employees. The chain, which operates 37 stores across the U.S. and Canada, said in a press release it wants to open a store for those Alaskans who rely on the store's products already.
"Cabela's has had great customers in Alaska, essentially since the company started more than 50 years ago. We've lost count of how many times Alaskans have told us they rely on Cabela's not only for their outdoor recreation, but for their everyday living. For years, we've wanted to build a store there for our loyal customers."
Construction on the Cabela's store is set to begin in spring 2013 with an opening date of spring 2014.
Alaska map courtesy of Cabela's