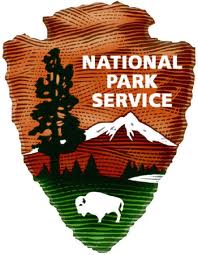 Denali National Park and Preserve is an environment of extreme temperatures, tall mountains, glacial landscapes, and more. As it may be difficult, if not impossible, for many teachers and students to come to the park, the National Park Service has created new free, interactive, distance learning programs to help classes learn about this special place and enhance existing curriculums.
For the next two months Denali education rangers will teleport themselves via Skype into 3rd – 6th grade classrooms to present fun, standards-based science lessons on sled dog adaptations and the geology of Mt. McKinley. The programs are available Monday – Friday beginning November 12 through December 14, 2012. Registration is now open, and forms for scheduling groups and teaching materials are posted on the web at http://www.nps.gov/dena/forteachers/learning/index.htm. Programs are designed to meet national teaching standards.
PROGRAMS
The Science of Sled Dogs – Grades 3-5
Students explore adaptations that make Denali's sled dogs well-suited to living and working in subarctic winter conditions.
Denali: The High One (Geology of the Mountain) – Grades 4-6
Students explore the dynamic geologic processes that have created the tallest mountain in North America.
For questions and additional information, contact the park's education staff at [email protected]
Stay connected with "DenaliNPS" on Twitter, Facebook, YouTube, Flickr, and iTunes – links to these social media sites are available at www.nps.gov/dena/photosmultimedia/index.htm.
Image courtesy National Park Service