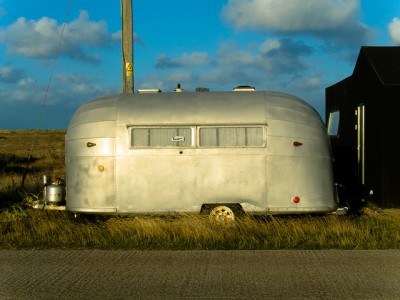 Reports of a growing recreation market in Asia have been circulating throughout the business world for months. Airstream CEO and President Bob Wheeler has recognized Asia among other areas as the next biggest markets for RV purchases. Wheeler has taken numerous trips to Germany, Australia and China prospecting for customers.
"We've had an international focus over the last 12 months," Wheeler told RV Business. "We put a lot of resources growing our international business. [While traveling] I met with a number of current and potential partners and suppliers."
A number of international markets have been interested in distributing Airstreams, namely South Africa, Thailand, Russia, Chile and Brazil.
"We've had interest trickle in from various markets for years," Wheeler said. "We finally decided to put together a strategy around China and Australia. But we need to get off the ground there before we take on too much more."
Two new dealerships were signed on in Beijing, China and a dealership in Sydney, Australia has already had its grand opening.
In Germany, Wheeler was present accept the "Best Interior Design Award" given to Italian cabinet manufacturer Technoform for designing a concept Airstream's travel trailer with a marine-style interior, according to RV Business.
An eight-and-a-half foot wide version of the concept will be on display at the National RV Trade Show this November 27 to 30 in Louisville, Kentucky. The European version of the concept is seven-and-a-half feet wide.
Airstream is currently working on manufacturing units for overseas with some necessary alterations. They will be built in Ohio and shipped overseas by boat for a $7,000 the $9,000 shipping cost each.
Image from John Shepherd (johnrobertshepherd) on the flickr Creative Commons