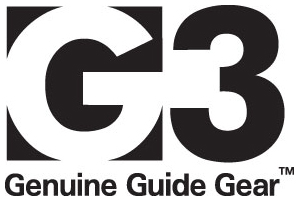 This winter, G3 will partner with a number of professional mountain guiding, ski guiding and outdoor educational organizations as part of an ongoing effort to solicit independent feedback on its skis, bindings, skins and backcountry skiing accessories.
Heading into the winter season, G3 established new or renewing partnerships with the Association of Canadian Mountain Guides (ACMG), Whitecap Alpine Lodge, Selkirk Mountain Experience and the North American Telemark Organization (NATO).
"G3 has established relationships that allow us to collaborate with and get feedback from some of the most respected guides, educational organizations and backcountry ski outfits in North America," says Oliver Steffen, founder and President of G3. "These guides use and abuse the gear we make day after day throughout the season and the feedback they provide is invaluable in our effort to make sure our products are the best they can be."
Association of Canadian Mountain Guides (ACMG): G3's relationship with the ACMG originally began with product development help on some of G3's first probes and shovels. For 2013, G3 and ACMG are taking their partnership to the next level, which will include product feedback from select ACMG guides who will be using the products all winter. G3 and ACMG have also created a limited-edition co-branded, ACMG 50th anniversary District ski. In addition to the first pair auctioned off at an ACMG fundraiser, G3 is also donating a portion of the proceeds from each 50th anniversary ski order to the Canadian Mountain Ski Guide's Instructor/Examiner Training & Development.
Image courtesy G3