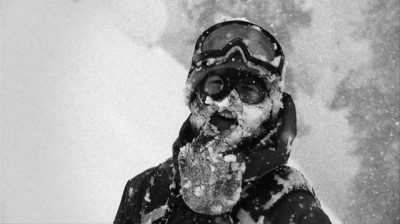 The cool air has just barely made its presence known in most northern parts of the United States, but many snowboarders are excited for the season that will be in full swing following the first heavy snowfall. Up in the far northern parts of North America, there are plenty of boarders already hitting the mountains. If snowboarding is all you can think about but you're forced to wait just a few weeks more to enjoy, then get hyped with the full-length snowboard video from Nitro Snowboards, Hyped!, featured below. "Hyped! is the feeling we all get when we strap into our snowboards."
The video below was shot in Salt Lake City, China, Norway, Sweden, Finland, Austria, Poland, Canada, Mt. Bachelor, Big Bear, and Mt. Baker.
Hyped! from Nitro Snowboards on Vimeo.
Image screenshot of video by Nitro Snowboards on vimeo