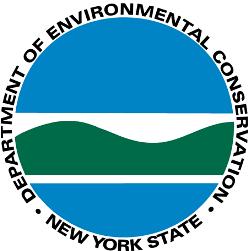 Preliminary National Grid Test Results Show No PCBs in Basin Waters
Environmental Investigation Underway
The New York State Department of Environmental Conservation and state Department of Health have lifted the boating advisory in Paerdegat Basin in Brooklyn that was in place since the oil spill that led to discharges into the Basin while National Grid was plugging a decommissioned underground gas pipeline.
The agencies continue to advise the public to avoid eating any fish or crabs from Paerdegat Basin in Brooklyn and 200 yards from the mouth of Paerdegat Basin in a small portion of Jamaica Bay as a precaution until further notice. The public is also reminded that all New York City waters are closed to shellfishing (harvest of clams, mussels, oysters or scallops).
An environmental investigation is underway to determine if there is residual contamination in the Basin. To date, National Grid has performed preliminary testing of the Basin's surface water, and sampling data indicates there are no PCBs (polychlorinated biphenyls) in the water. DEC will verify the data in the coming weeks.
As part of the clean-up efforts, National Grid conducted an initial cleaning of boats impacted by the spill. DEC is currently evaluating the results of that cleaning to determine what further actions are needed to assure the vessels meet criteria for decontamination. National Grid also flushed the storm sewer line, cleaned the street and removed spilled condensate from the manhole.
National Grid will submit a draft workplan next week to DEC outlining a schedule for sampling basin sediments, biota and upland soil. Once DEC approves the plan, the company will be responsible for collecting and analyzing necessary samples. The results of the sampling performed under the workplan will determine whether any additional remediation is required. A timeline will be included in the workplan.
DEC and the U.S. Environmental Protection Agency are currently reviewing a plan by National Grid to clean out the remainder of the pipe that was not filled with concrete when the incident occurred.
Logo courtesy New York Department of Environmental Conservation