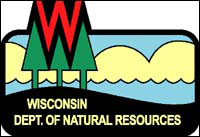 The next meeting of the Governor's State Trails Council will be held Friday, November 2, 2012 at the Barkhausen Waterfowl Preserve, 2024 Lakeview Drive, Suamico, WI 54173. The meeting will begin at 10:00 a.m. and is expected to conclude by 3:00 p.m. The meeting agenda is available online.
The State Trails Council (STC) is appointed by the Governor under the authority of statute 15.347(16) to provide state trail user groups and individuals a voice in the statewide trails program. The STC also provides a forum for dealing with solutions to conflicts between and within trail user groups and trail providers. Additionally, the STC provides advice and consultation to the Department of Natural Resources regarding the planning, acquisition, development, and management of trails in Wisconsin.
Additional information about the Governor's State Trails Council, is available online. Lunch will be catered in for State Trails Council members, DNR staff, and presenters. Please RSVP by Oct. 30 to [email protected] if you are planning to attend the Nov. 2 meeting.
Logo courtesy Wisconsin Department of Natural Resources