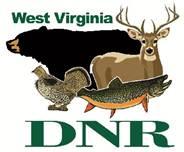 The aerial tram at Hawks Nest State Park that carries passengers into the New River Gorge became inoperable on October 13 due to power surge and resulting electrical failure. Park managers and maintenance employees have been working since then to make repairs and reopen it. Brad Leslie, engineer with West Virginia's state park system, has halted use of the tram until the system is restored. "We have a responsibility for guest and visitor safety. Operation of a tram is much more than an aerial experience, it is a piece of equipment that requires special inspections, maintenance, and attention to conditions," said Leslie.
Bridge Day is this Saturday in Fayette County and the Hawks Nest tram traditionally recognizes an increase in use during that annual event.  "It is regrettable the repair may not completed for this weekend, but we're making every effort," Leslie said. The nature center also closes when the tram not operating. The public access area for fishing remains open.
Parts for the 40-year old system are not readily available and generally require special purchases and manufacturing. A company specializing in tram repair is currently involved. Officials are hopeful the tram will reopen by the weekend, but  they are contacting groups that have tram trips planned for the remainder of the season with ideas for alternative activity ideas just in case.
New River Jet Boats operates from the Hawks Nest Marina. The jet boat trips will continue for Bridge Day Weekend regardless of tram operation. Hours for jet boat rides are Friday, Oct. 19 from 11 a.m. until 4 p.m.; Saturday, Oct. 20 and Sunday Oct. 21, from 9 a.m. until 5 p.m. Parking is minimal at the marina. The Jet Boat maximum number of passenger is 12-15 individuals.
New River Jet Boats is a private business that operates exciting rides from the Hawks Nest Marina. The Jet Boats office phone number is 304-640-0924. Jet Boat ride tickets will be available for purchase at Hawks Nest Lodge. Visitors will have to drive a narrow road to the marina for access if the tram is unavailable.  Jet Boat rides are $25 adult, $23 seniors 60 years and older and $10 youth (5-16). Children 4 and younger ride free. The website is www.newriverjetboats.com.
For additional information about Hawks Nest State Park, accommodations, restaurant, and activities, call 304-658-5212.
Logo courtesy West Virginia Division of Natural Resources