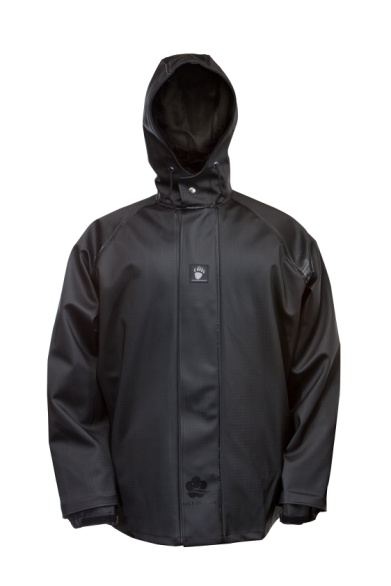 Alaskan Hardgear has launched their new 2013 spring line to better serve every outdoorsman in their quest to conquer the elements. The new spring line has improved techniques to keep the extreme outdoorsman warm and protected from harsh weather, water and anything else that might try to snag him.
Keep warm and dry with these new products from Alaskan Hardgear:
Opilio Crab Jacket/Opilio Crab Bib
The Opilio Crab Jacket and Crab Bib, made from commercial-grade PVC, has a polyester tricot to keep the hardcore commercial fisherman dry. The jacket has a double storm front with metal snap closures as well as inner wind and water cuffs. The bib comes with a metal snap gusset for adjustable width. Both are available in black and/or orange and retail for $65.00 each.
Kenai River Jacket
Also new to the 2013 spring line is the Kenai River Jacket, a 100% waterproof, breathable jacket. With taped seams, fly box sized cargo pockets and internal fleece-lined hand warmer pockets behind them, you're sure to stay warm and dry. The Kenai River Jacket has embedded cord locks in both the hood and hem in addition to rubber cuff closures. Available in black, sizes M-2XL, the Kenai River Jacket retails for $99.99
Image courtesy The Impetus Agency/Alaskan Hardgear