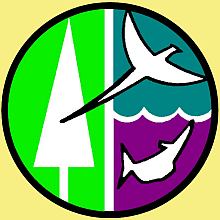 Crews are using side-scan sonar to try to locate a 55-year-old Ponca man who went missing after falling from a boat on the Missouri River on Oct. 13.
Dive operations were suspended temporarily Monday in the search for Steven Bevelhymer near Ponca because of difficult and unsafe conditions on the river.
Steven Bevelhymer and James Bevelhymer, 49, also of Ponca, were attempting to anchor their fishing boat when the anchor rope pulled them overboard. James climbed aboard and called the Dixon County Sheriff's Office. He was treated for mild hypothermia.
Steven Bevelhymer was last seen wearing a dark hooded sweatshirt, blue jeans and athletic shoes.
The Nebraska Game and Parks Commission and several other agencies are conducting the search between river miles 753 and 751.
Logo courtesy Nebraska Game and Parks Commission