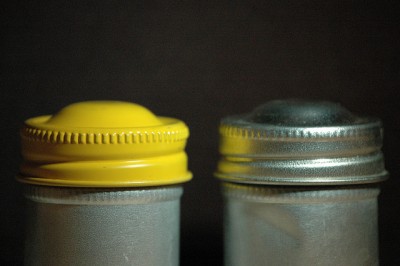 Last week we reported that Larry Wright, 69, of Oakland, California had found a 40-year-old note left in a metal canister at the peak of an unnamed mountain in the southern Sierras. He attempted to locate the author, a then-13-year-old boy named Timothy Taylor.
Taylor had left his address and asked that the person who finds the note write to him. Wright wished to do so, but a search for Taylor proved unfruitful as Taylor had moved away from his parents house just years after he wrote the note.
Wright was on an 11-day hiking trip with his son and grandson when he found the note in a metal film canister on September 8. When he returned, he tried to locate the author, but having no luck, he asked a local newspaper, the La Cañada Valley Sun, to publish the story in hopes of finding Taylor.
Taylor, 53, now a San Diego County Superior Court Judge, started receiving phone calls from friends and colleagues after the story in the Valley Sun was published.
"One of my dad's old cronies called me Saturday, and he says, ''You're not going to believe this, but you're on the front page of the newspaper,'" Taylor told the Valley Sun. "All my old compatriots from La Cañada have been in touch. … It was quite fun."
Wright and Taylor got together to talk about their hikes on the mountain. Back in August of 1972, Taylor was on a multi-day, 50-mile hiking trip with his Boy Scout troop. On one of the days, he had some free time and decided to hike to the top of an unnamed peak on his map. He vividly remembers writing and leaving the note on the mountaintop. It was a family habit taught to him by his dad.
After he climbed down from the peak, he headed to a nearby lake were the troop was fishing for the day and he said he remembers the trout just biting in a frenzy.
"The trout were just going crazy, trying to get fattened up for the winter," Taylor said. "I was catching fish. It was a magnificent old Sierra day."
Image from Tripp (-Tripp-) on the flickr Creative Commons