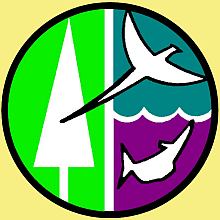 A search is being conducted for a boat operator who fell out of a boat on the Missouri River near Ponca State Park on Oct. 13.
The man launched at the park at 7:30 a.m., proceeding downstream to approximately river mile marker 753. The operator was attempting to anchor the boat when the anchor rope pulled him and a passenger overboard. The passenger climbed aboard and called the Dixon County Sheriff's Office at 8:03 a.m. The passenger was treated for mild hypothermia.
The search for the missing man was conducted until approximately 7:30 p.m. and then resumed at 8 a.m. on Oct. 14. The Nebraska Game and Parks Commission is being assisted in the search by South Dakota Game, Fish and Parks, Dixon County Sheriff's Office, Ponca Fire and Rescue, Newcastle Fire and Rescue, Dixon County Emergency Management, Cedar County Emergency Management, Yankton County Search and Rescue, Great Plains Search Dogs of Brookings, S.D., and the American Red Cross. The search is concentrating on an area between river mile markers 753 and 751.
Image courtesy Nebraska Game and Parks Commission