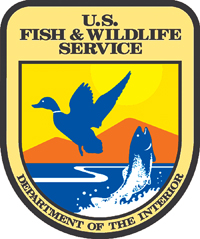 Comments will be accepted until November 9, 2012
The U.S. Fish and Wildlife Service (Service) today released its Draft Comprehensive Conservation Plan/Environmental Assessment (CCP/EA) for the Rose Atoll National Wildlife Refuge (NWR), within the Rose Atoll Marine National Monument of the Manu'a Islands. Public comments will be accepted until November 9, 2012.
"This draft plan has been evolving since the Service first went out to communities in 2009 and incorporates much of what we heard during those public scoping meetings," said Refuge/Monument Manager Frank Pendleton.
"It is the first-ever management plan for this Refuge and it is essential we have the input of the people of American Samoa in its development."
Some examples of how community ideas were incorporated into the Draft CCP/EA include the plan's call for creating environmental education materials such as DVDs and posters for use with school groups, engaging local students with scientific research through partnering with schools and universities, and starting a Refuge internship program.
Rose Atoll is one of 556 national wildlife refuges, which are found in every state and territory in the United States. Rose Atoll NWR was established in 1973 through agreement between the American Samoa government and the Service. The Refuge was also included in the Rose Atoll Marine National Monument (Monument), established in 2009. The Service is responsible as the primary manager for both the Refuge and the Monument.
As managers of the National Wildlife Refuge System, the Service is required to develop a CCP for each Refuge. A CCP is a 15-year plan for achieving the purposes of the refuge. This CCP is for the Refuge portion of the Monument only. Other planning is underway for resources outside of the Refuge's perimeter reef.
The Draft CCP is also an Environmental Assessment and provides two management alternatives to be considered in the final CCP. Alternative A continues existing management of the Refuge, while Alternative B (the preferred alternative) enhances habitat restoration, monitoring, outreach, and law enforcement. The document also provides for review related compatibility determinations for the preferred alternative.
Interested citizens, agencies, partners, and organizations are welcome to review and comment on this Draft CCP/EA in several ways:
There will be 3 public open house meetings in American Samoa (October 16 at 2:00 pm Sadie's by the Sea; October 23 at 9:00 am Ofu Community Center and at 2:00 pm Ta'ū High School Gym) where printed copies as well as CDs of the document will be available (copies are also available via http://www.fws.gov/roseatoll/planning.html). Refuge staff will be on-hand to answer any questions; Comments can be emailed to [email protected] (make sure to identify in the subject line "Rose Atoll NWR Draft CCP/EA"); Written comments can be mailed to the Refuge office at:
Rose Atoll NWR/MNM, c/o National Park Service, Pago Pago, AS 96799 or faxed to 684-699-3986; and Comments can be taken by phone at the Refuge/Monument office at 684-633-7082, ext. 15.
Comments are due by November 9, 2012.
"We appreciate everyone's involvement and invite your continued input to improve and complete this CCP," Pendleton said.
Persons with disabilities needing reasonable accommodations to participate in the public meetings are invited to contact Frank Pendleton at 684-633-7082 ext. 15 (voice) or email [email protected]. Reasonable accommodation requests should be received at least 7 business days prior to the meeting to help ensure availability; 2 weeks notice is requested for ASL/ESL interpreter needs.
Logo courtesy U.S Fish and Wildlife Service