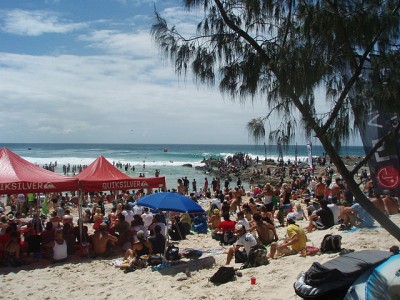 An unprecedented year of shark attacks has prompted Australian officials to take extreme measures to protect the public. Western Australian State Premier Colin Barnett announced Thursday a plan that allows for the killing of sharks that swim too close to people even if the shark has not previously attacked.
The Australian Shark Attack File, maintained by the Taronga Conservation Society Australia, states, "in the last 50 years in Australian waters, there have been 55 fatalities (1.1 per year) from shark encounters. Some years there are no fatalities recorded, other years there have been up to 4 a year, but the average remains around one per year." This year there are reports of five fatalities directly related to a shark attack.
Premier Barnett announced new measures allowing for the killing of sharks as part of a $6.85 million AUD ($6.99 million USD) package of shark mitigation strategies aimed at reducing shark attacks on beachgoers.
The press release states the included measures (figures in Australian dollars):
$2 million for a new service to allow the Department of Fisheries to track, catch and, if necessary, destroy sharks identified in close proximity to beachgoers, including setting drum lines if a danger is posed
$200,000 for a feasibility study and trial of a shark enclosure in conjunction with local government
$2 million to continue shark tagging programs, including the use of real-time GPS tracking systems
$2 million over four years for an applied research fund, overseen by the Chief Scientist
$500,000 for Surf Lifesaving WA to purchase jet skis to bolster beach safety
$150,000 for additional community awareness programs, including a smartphone app.
This plan, put forth by Barnett, has undoubtedly met with criticism from conservationists. In response, Barnett told ABC radio, "We will always put the lives and safety of beachgoers ahead of the shark," Barnett told ABC radio. "This is, after all, a fish – let's keep it in perspective."
The Conservation Council of Western Australia Marine Coordination Tim Nicol said in a statement, "we are concerned that plans to kill sharks that approach beaches applies a 'guilty until proven innocent' approach to sharks and is a knee-jerk reaction to public concern that will harm the environment without protecting swimmers." However, the council indicated it was happy to see more funds for research among the measures in Barnett's plan.
More information about Australia's shark mitigation program can be found at http://www.fish.wa.gov.au.
Image from luvjnx on the flickr Creative Commons