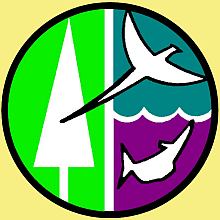 A project to improve access for shoreline fishing at Fremont Lakes State Recreation Area will begin this month, according to the Nebraska Game and Parks Commission.
Lincoln-based engineering consulting firm The Flatwater Group will design improvements for 15 of the lakes. Thompson Construction Inc., of Arlington, will reshape banks and build small fixed piers, large floating piers, access trails to primitive areas, and ADA access features.
Funds to design and build the project are provided by Game and Parks' Aquatic Habitat Fund (fishing license sales) and Sport Fish Restoration (collects an excise tax from manufacturers of fishing equipment and tackle).
Construction will begin later this month and be completed by next spring. Park visitors should be cautious around construction areas and heavy equipment.
Logo courtesy Nebraska Game and Parks Commission