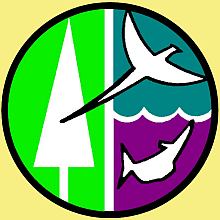 Enjoy autumn in the outdoors by celebrating Halloween at Nebraska's state park areas. Pre-Halloween activities will take place at four park areas. A park entry permit is required at each park.
Indian Cave State Park (SP) – Haunted Hollow Hayrack Rides will be given Oct. 13, 19 and 26. The cost is $7 per adult and $5 for children, age 4-12. Children age 3 and under are free. Hayrack ride tickets may be purchased at the park or over the phone by calling the park at 402-883-2575.
There will be a Halloween decorating contest in the RV campground Oct. 13, 20 and 27. Winners will be posted on the Sunday of each weekend at the entrance booth.
Ponca SP – Hallowfest will be held Oct. 13 and 20. It features haunted evening hayrack rides, pumpkin rolling and carving contests and campsite decorating contest. Reservations for the hayrack rides begin Oct. 8. Call 402-755-2284 for reservations or more information.
Arbor Lodge State Historical Park – Bring your children in their Halloween costumes to the Enchanted Forest on Oct. 16 from 6-8 p.m. Following the walk through the pine forest, visit the carriage house for cookies, cider, games, photos and a hayrack ride. Admission is $3 (Friends of Arbor Lodge Foundation members) and $5 (nonmembers) per child. Photos are $5. Call 402-873-7222 for more information.
Two Rivers State Recreation Area – There will be a pumpkin carving and decorating on Oct. 27. Come out from 2-7 p.m. and also enjoy a children's costume contest, hayrack ride, caramel apples and games. There will be a naturalist program about bats at 7 p.m. Call 402-359-5165 for more information.
Image courtesy Nebraska Game and Parks Commission