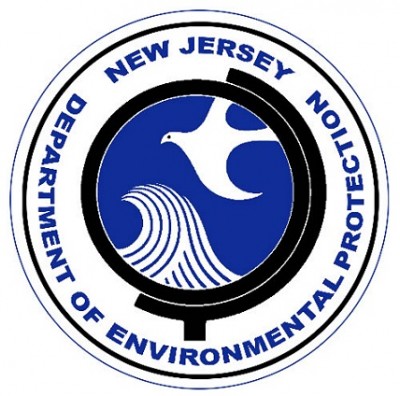 Parvin State Park will fully reopen on Friday following a major cleanup effort that was required after a violent windstorm swept through the park in Pittsgrove Township, Salem County in late June, Department of Environmental Protection Commissioner Bob Martin announced today.
More than 2,000 storm-damaged trees were removed and another 1,500 hazard branches or "hangers" were trimmed from healthy trees to ensure the safety of all visitors, including many hikers and campers who frequent the park. The work was done by the State Park Service, New Jersey State Forestry Service, New Jersey Forest Fire Service, private contractor Asplundh Tree Service and Parvin State Park Appreciation Committee volunteers.
Final inspections of the forested areas of the park were completed late last week by the State Forestry Service.
All events planned for this weekend, including the Parvin State Park Appreciation Committee's annual Halloween walks, will be held as scheduled.
"While it was unfortunate that Parvin State Park had to close, the safety and welfare of our park visitors is always our top priority," said Rich Boornazian, DEP Assistant Commissioner for Natural and Historic Resources. "With the cleanup work completed, we invite residents to come back to this wonderful park."
"Parvin State Park is definitely the gem of our township," added Pittsgrove Mayor Linda A. DuBois. "We look forward to Parvin's reopening because so many of our residents really missed being able to experience and enjoy the park."
On June 30, many large and healthy trees were snapped in half or uprooted, crashing down on buildings, vehicles, campsites, and blocking roads and trails due to the strong storm, called a derecho, which brought wind gusts that exceeded 80 miles per hour, according to the National Weather Service.
The swimming and food concession areas at Parvin reopened in late July. But the trails, lake access for boating, Thundergust group picnic area, and camping and cabin areas remained closed while work to remove hazardous trees continued.
Parvin State Park is situated in a mixed hardwood and pine forest at the edge of the Pine Barrens. It is a popular destination for camping, hiking, swimming, boating and fishing. It has individual tent campsites, large group campsites and cabins. The park is open daily from sunrise to sunset.
For more information on Parvin State Park, please visit: http://www.nj.gov/dep/parksandforests/parks/parvin.html
Logo courtesy New Jersey Department of Environmental Protection