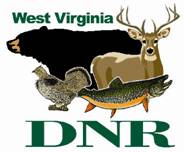 Autumn is one of the most popular seasons for West Virginia's state parks because the heavily-forested areas figuratively explode with color during October and much of November.
"This is one of the best times to walk through the woods and enjoy nature because the temperatures are cooler, the leaves are beautiful and you will be able to see things that you wouldn't be able to at other times of the year," said State Parks Programming Coordinator Sissie Summers. "We also offer discounts for overnight stays in the cabins, lodges and campgrounds that make a fall state park visit even more attractive."
North Bend State Park features a $59 room rate mid-week in October. Twin Falls, Hawks Nest and Pipestem anticipated late fall coloration and have implemented a "Livin' Right" discount on lodge rates of 25 percent off, beginning October 22 and continuing through December 29, 2012. Packages and special rates are posted on www.wvstateparks.com as available.
Because of the state's variety of elevations, leaf peepers should be aware that the colors will peak at different times and they should check with individual parks to learn when best to see fall foliage.
"We are at a higher elevation so we enjoy the leaf color change earlier," said Babcock State Park Superintendent Kevin Cochran. "It's just tremendous here. A lot of people want to see the highest places because that's where the leaves change first. They come here early and then they head on down the Kanawha Valley to the lower elevations to see it later there. It's just a beautiful place, one of the most beautiful places in the state."
Babcock State Park has a webcam that can be accessed to get a real-time view of the leaf coloration. Go to www.babcocksp.com and take a look.
Cass Scenic Railroad fall foliage runs are from September 21 through October 28. The elevation at Bald Knob in mid-to-late October can find a dusting of snow on the colorful leaves, which doubles nature's beauty.  Cass Scenic Railroad also features the Halloween Train on October 27.  The last trains for the 2012 season run Sunday, October 28, to both Whittaker Station and Bald Knob.
Several state parks are offering special activities related to fall colors.
October 5 – Migration Watch at Pipestem Resort
Naturalist Jim Phillips will conduct a bird and insect migration program at 10:30 a.m. Other hikes such as the Bluestone River Walk, Country Roads walk and more are scheduled throughout October.  Interpretative activities at Pipestem are posted to www.pipestemresort.com/Activities.pdf.  For interpretive activities at Cacapon Resort visit www.cacaponresort.com/Activities.pdf for weekly updates.
October 6 – Wild Walks Weekend at Canaan Valley Resort State Park
Take an early autumn guided hike through the colorful Canaan Mountain between Blackwater Falls and Canaan Valley Resort state parks. Shuttle service is provided for this eight-mile guided hike. Lunch is included at the halfway point. Registration fee charged. Contact: 304-866-4121 ext. 2788.
October 6 – Harvest Day at Cass Scenic Railroad State Park
Fall colors will be moving toward their peak in the mountains. In addition to train trips and locomotive shop tours, find horseshow pitching, antique farm equipment, a whistle blow, music and other fall activities.
October 8 – Master Naturalist Hike at Tygart Lake State Park
Join our Master Naturalists for an easy hike and learn about the trees and plants in the area. Contact: Stephanie Bailey, 304-265-6144
October 13 – 10-Mile Hike at North Bend State Park
Take a hike on the North Bend Rail Trail and enjoy the fall foliage of Ritchie County or enjoy the Ritchie County Car Club Fall Classic Car Show. Contact 304-643-2931.
October 20 – Autumn Tree Walk at North Bend State Park
Join the park naturalist for an autumn tree hike. The trail is flat, paved, and easy to walk. Meet at the Nature Center at noon. The walk will be about one mile and take about one hour to complete.
October 20 – Fall Festival at Kanawha State Forest
A celebration of fall just minutes from the state capital. Guided hikes and nature talks. Call 304-558-3500 for details.
Logo courtesy West Virginia Division of Natural Resources