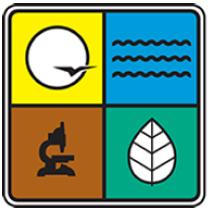 The public is invited to bring their ideas to an informational meeting Saturday, Oct. 13 at Castlewood State Park near Ballwin. Sponsored by Missouri State Parks, the informational meeting will begin at 10 a.m. at the park office.
Recent accomplishments and future plans at the park will be highlighted during the informational meeting. Visitors are invited to share comments on Castlewood State Park's services and operations. Park staff will discuss ongoing efforts to remove exotic species, repair trail access areas and restore a portion of riparian forest.
The informational meeting is part of an ongoing effort by Missouri State Parks to ensure citizens have input on facilities and services offered in state parks and historic sites.
Castlewood State Park is located off of Highway 141, then west on Big Bend Road to Ries Road, then turn left on Ries Road. The park entrance is at the intersection of Kiefer Creek and Ries Roads. People requiring special services or accommodations to attend the meeting can make arrangements by calling the Castlewood State Park directly at 636-227-4433. For information about state parks and historic sites, visit mostateparks.com. Missouri State Parks is a division of the Missouri Department of Natural Resources.
Image courtesy Missouri DNR