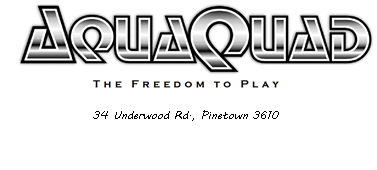 Giving its customers reliable power to propel their innovative rigid inflatable craft, AquaQuad now offers Suzuki engines with its boats. The CLS model is matched with a Suzuki 9.9hp, while the CLX is packaged with either the new Suzuki 15 or 20hp EFI motors. AquaQuad's larger UTE and LUX boats will be sold with a 50 to 70hp Suzuki EFI motor.
"We wanted to offer boaters the best package deal, which includes a high-quality boat and a motor that is more than just compatible, but an ideal fit," said Oliver Nudds, AquaQuad CEO. "An OEM agreement with Suzuki is a great way to pair our boats with an engine we trust."
AquaQuad's rigid inflatable craft are ideal for first time boat owners and old pros looking for more on-water fun. The CLS is best for teenagers and older kids looking for an easy-to-maneuver runabout, while the CLX is perfect for the tender and fishing markets. AquaQuad's UTE is built tough and provides a smooth ride in even demanding conditions. The LUX seats four adults comfortably and is great for all types of leisure speed boating use. All models are CE-certified.
Contact AquaQuad USA, Inc., 13 NE 16th Street, Ocala, Florida 34470; 352-216-1902; East Coast business development manager: Marty Larsen, 419-571-7204; West Coast business development manager: Tim Delaney, 503-380-1692; [email protected], www.thefreedomtoplay.com.