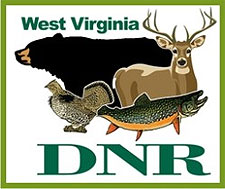 With harvest and fall colors coming to the mountains of West Virginia, Blackwater Falls State Park is stepping back in time to the 18th century, when American Indians and European Americans lived closer to nature. Tracking and Woods Lore Weekend, scheduled for September 28-30, refreshes a 1700s lifestyle with hands-on activities and meals preparation.
Participants in the weekend event will learn skills that were necessary for everyday life of the Eastern Woodland Indians, and will learn of the cultural sharing that made our modern lives richer.  "Our tracking and woods lore weekend coincides with the Tucker County Leaf Peepers weekend," said Paulita Cousin, naturalist at Blackwater Falls State Park.  "Our interpretative instructors are from Trails, Inc."
A two-night package for two people sharing a room at Blackwater Falls lodge is $261.This weekend package includes two nights at Blackwater Falls Lodge, Tracking and Wood Lore Workshop activities, a native supper for two Saturday evening and refreshments. The native supper is open to the public to attend and the cost is $35 per person. The supper includes a theater style presentation. The individual activities are open to the public to attend. Youth prices are half of the adult rate. Registration is required for overnight package and native supper. Register by calling Lois Reed at 304-259-5216 or emailing [email protected].
Tracking and Woods Lore Weekend is part of the Tucker County 24th annual Leaf Peepers Festival that features A Fireman's Parade Friday evening, 5K and 2K runs and walks, Mountain State Cloggers, Fields of Fire Dolly Sods Tour and more.  Visit the website www.canaanvalley.org and click "Leaf Peepers Festival."  For Tracking and Woods Lore Weekend, visit www.blackwaterfalls.com and click "Events."
Tracking and Wood Lore Weekend activities:
Friday Evening, September 28
A cultural sharing of 18th century lifestyles begins at 7 p.m. The story of "Eastern Woodland Indians" and a presentation of hunting techniques is part of the program. Introduction to animal tracking and a mental skill game with skulls that continues through the weekend is called "Dem Bones Gonna Rise Again." Following refreshments  is "Listen to the Dark," an after dark sensory program to attune senses to nocturnal life.
Saturday, September 29
Morning programs begin at 8:30 with Paw Print Identification. "Nose to the Breeze & Ear to the Ground" Tracking Walk is scheduled for 9:30 until noon.  "Reenactment of Fall Hunting Camp" will be presented by Trails, Inc. from 2:30 – 4:30 p.m. Children's activities associated with 18th century lifestyles will be available from 5 – 5:30 p.m. at the lodge
Native Supper begins at 6 p.m. and is part of the weekend experience. There will be a dinner theater type presentation of food and clothing of the 18th century followed by an informal question-and-answer session.
Sunday, September 30
"A Tracking Walk" emphasizes animal signs as well as animal calling using your voice to attract animals. An alternative program, "Medicinal, Edible, and Useful Plants of the Eastern Woodland Indians" and early naturalists in the Appalachian Mountains also is scheduled. Both program begin at 9 a.m.
From 11:30 a.m. to12:30 p.m., the "Scavenged List Finale" occurs with a recap of the Tracking Woods Lore Weekend.
Logo courtesy West Virginia Division of Natural Resources