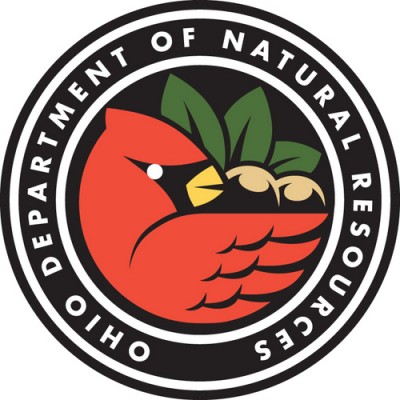 ODNR Fall Foliage Update No. 1 – Sept. 19
As the calendar ushers in the autumn season on Saturday, Ohio's woodlands and landscapes are still predominantly green. Following Ohio's dry summer, the Ohio Department of Natural Resources (ODNR) expects fall color season to peak during the month of October.
"True fall color will most likely be seen in wooded areas because these trees are more insulated by each other and not as much sunlight reaches the ground to evaporate the moisture out of the soil," said ODNR Division of Forestry Fall Color Forester Casey Burdick. "People should expect this color to be delayed by as much as a week in some areas because as the weather starts to moderate, these trees try to hold on a little longer to continue to produce food for winter storage."
Peak fall color in the northern third of Ohio should occur around the second week of October. Central Ohio will see peak fall color around the third week of October while the southern third of Ohio should peak in late October.
For the most spectacular fall color, the weather in September and October should include bright sunny days and cool but not freezing nights.
The scenic landscape is a special invitation to head outdoors. Some people will take part in outdoor traditions such as dove or squirrel hunting while others will enjoy seasonal campouts and events at Ohio state parks and nature preserves.
This coming weekend, there are several events happening at Ohio State Parks:
National Public Lands Day and Bioblitz, Caesar Creek (SW Ohio) – Sept. 21-22, 4 p.m. on Friday to 4 p.m. on Saturday. Meet at U.S. Army Corps of Engineers Visitor Center. Help document Caesar Creek's biodiversity through fish surveys, herp hunting, night-time insect collecting, owl calling, bird banding, creek walking, butterfly catching, native plant and mushroom surveys and seed collecting. For more information or to register, call 513-897-1050.
Hocking Hills Indian Run, Hocking Hills (SE Ohio) – Sept. 22. Meet at the dining lodge. 60K race starts at 7 a.m.; 40K at 8 a.m.; 5K, 10K and 20K at 9 a.m. Call 800-HOCKING for more information.
Wetlands Hike, Tinker's Creek Nature Preserve (NE Ohio) – Sept. 22, 10:30 a.m. Learn about the unique side of Ohio's fascinating wetland habitats, and enjoy the sights and sounds, including an active bald eagle nest. Call 330-296-3239 or go to www.ohiodnr.com/dnap for more information.
Feather and Foliage Festival, Kelleys Island (NW Ohio) – Sept. 22, 8 a.m.-4:30 p.m. Guided hikes and bird banding. Call 419-746-2258 or email [email protected] for more information.
Passport to Fishing, Muskingum River Parkway (SE Ohio) – Sept. 22, 11 a.m. at Devola Lock No. 2. Kids will have fun fishing and learning about the river locks from a lock technician. Call 740-453-4377 for information. Limit of 40 kids.
The ODNR Fall Color website is the premier guide to Ohio's fall color season, posting weekly color updates and information to help plan leaf-peeping adventures. Weekly videos from Fall Color Forester Casey Burdick will highlight color hot spots around the state and provide informative tidbits about some of Ohio's 100-plus tree species. This page also offers helpful links for leaf collecting tips, scenic road trips and more.
Looking for some great fall getaway ideas? The Ohio Division of Travel and Tourism has numerous itinerary ideas at discoverohio.com under their Autumn Adventures feature.
Ohio's 75 state parks, 21 state forests and 135 state nature preserves provide excellent locations to view fall foliage.
Logo courtesy Ohio Department of Natural Resources