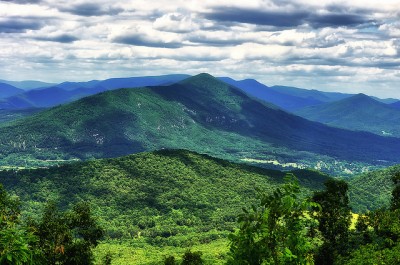 The United States' national parks are visited by millions of people annually. With 397 parks, each offering its own unique landscapes and attributes, it's no wonder they are so popular in American culture. Yosemite, Yellowstone, Denali, the Grand Canyon and the Great Smoky Mountains are all household names. But which park received the most visitors this past summer season, the most popular season for visits? You might be surprised.
There are various types of national parks open to visitors in the United States. Most people think of national parks as remote, vast, open spaces where wildlife is abundant and there is ample space to roam. Battlefields, historical sites, seashores, parkways and monuments are among the types of parks counted within the National Park System, although the aforementioned vast, open recreation areas do generally receive the most visitors.
The complete numbers for 2012 visitorship will obviously not be available until the year is over, so we've taken a look at the most popular season for visitors – the months of May, June, July and August. Below are the top areas visited in the summer season and how many visitors each area got in that time.
*Note: Numbers are not exact as data is preliminary.
The Blue Ridge Parkway is a 469-mile stretch of road that routes through the Appalachian Mountains. There are scenic stops and some campsites along the way. Roaming is encouraged. Watch the video to find out more.
httpv://youtu.be/UFVRuC_GLQQ
The most popular month to visit a national park in 2012 was July, with 40,947,975 people getting outdoors and into a national park. July of 2011 had just slightly more visitors at 41,204,774.
In 2011 alone, nearly 279,000,000 people came for a recreational visit to any national park with almost 14,000,000 staying overnight. The southeast region had the most visitors (62,022,937) while the Alaska region received the least (2,333,919).
You can download a full list of national park visitorship in excel format here.
Image from Lori C. (loco's photos) on the flickr Creative Commons