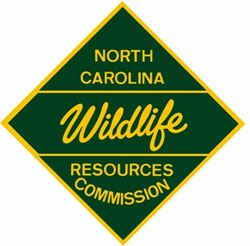 Gov. Beverly Perdue has proclaimed Saturday, Sept. 22, 2012, as Hunting and Fishing Day in North Carolina, coinciding with National Hunting and Fishing Day.
National Hunting and Fishing Day is set aside to recognize the conservation achievements of hunters and anglers that benefit everyone who appreciates wildlife and the outdoors.
"This year also marks the 75th anniversary of the Wildlife and Sport Fish Restoration Program, one of the most significant and successful partnerships to benefit conservation in American history," said Travis Casper, the state hunter education coordinator. "Thanks to hunters and anglers, all species can benefit from the increased protection of habitat and natural resources, and everyone can appreciate those contributions."
In celebration of National Hunting and Fishing Day, the N.C. Wildlife Resources Commission will support eight special events across the state. Participants at these events can learn about fishing, hunting and wildlife conservation through interactive activities and demonstrations. The activities, which vary for each event, include:
Fishing
Archery
Live reptiles, amphibians and raptors
Tracking and game recovery
Kayaking
Pellet gun marksmanship
Hunting heritage presentation
Outdoor cooking
For more information about events, including times, a list of activities for each event, directions and more, visit www.ncwildlife.org/nhfd.
National Hunting and Fishing Day is a single-day example of the year-round efforts by the N.C. Wildlife Resources Commission to educate and involve people in conservation, hunting and fishing. Learn more at our wildlife learning page.
Logo courtesy North Carolina Wildlife Resources Commission