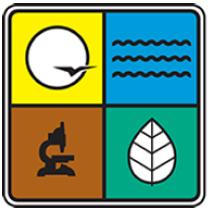 Celebrate Missouri's cultural history and learn about ancient rock art at a program Sept. 29 at Van Meter State Park near Miami. Sponsored by Missouri State Parks, the free program will be held at 1 p.m. at Missouri's American Indian Cultural Center in the park and the public is invited.
Carol Diaz-Granados, Ph.D., from the Department of Anthropology at Washington University in St. Louis, will give a presentation showing a selection of Missouri's rock art (petroglyphs and pictographs). She will also share some of the interesting interpretations of these enigmatic designs, which include human figures, animals, geometric and abstract designs, as well as records of celestial phenomena. Missouri's caves, shelters and outcrops still retain images and traces of the stories, beliefs and various communications left by the American Indians of long ago. 
This program is jointly organized by the Missouri Humanities Council and the State Historical Society of Missouri as part of the Show-Me Missouri speaker's bureau.
From May through September, Missouri's American Indian Cultural Center is open from 10 a.m. to 4 p.m. on Wednesday through Saturday and from 1 to 5 p.m. on Sundays. The center is closed Monday and Tuesday.
Van Meter State Park is located 12 miles northwest of Marshall on Highway 122. For more information about the program, call the park at 660-886-7537. For more information about Missouri state parks and historic sites, visit mostateparks.com. Missouri State Parks is a division of the Missouri Department of Natural Resources.
Image courtesy Missouri DNR