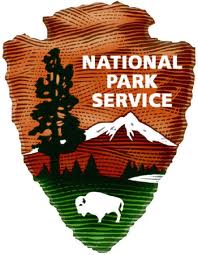 A canyoneering fatality was located in Zion National Park on Wednesday, September 19, 2012. The name has not been released pending notification of relatives.
The victim and his partner, both unfamiliar to the route, had a permit to descend through the Subway on Tuesday, September 18, 2012. They were the last to descend the popular route. On the last rappel, the victim got his foot caught and could not free himself. His partner, who had already descended, was unable to help from below.  The partner was caught by darkness and was unfamiliar with the exit route, and could not make it out of the Canyon until Wednesday morning to alert park rangers. Rangers received a call for assistance at approximately 11:45 a.m. and the park's search and rescue team was deployed.
This incident serves as a good reminder about the importance of being prepared, knowing your limitations, and having the resources necessary to problem solve when something goes wrong. The Subway is Zion National Park's most popular canyoneering route and requires several rope rappels. This is the first death in the Subway in recent history, but there are a number of rescues annually. Jock Whitworth, Superintendent of Zion National Park, expresses his deepest sympathies to the family. "The Subway is deceiving. It is a very popular trail, but very difficult- the 9-mile hike requires rappelling and ascending skills, extensive route finding experience, and swimming through several cold and deep pools. Unfortunately, its location inside the Wilderness also means that rescues are not always possible or timely enough. Sound decision making and problem solving are critical," Whitworth said.
There is a Canyoneering safety video available on the park's website at http://www.nps.gov/zion/photosmultimedia/canyoneeringsafety.htm
An investigation into the accident is ongoing. Ten people were employed in the search and recovery effort.
Image courtesy National Park Service