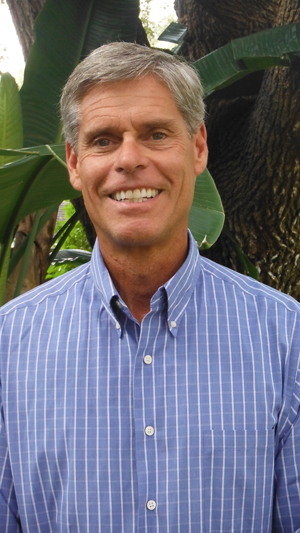 Curtis Stokes and Associates recently expanded their sales and marketing yacht team with the addition of James Engelder who will specialize in yacht sales on the West Coast of Florida. James has been in the marine industry for 25 years and in addition to his new role with Curtis Stokes and Associates, he also owns and operates Ultimate Marine Services Corporation in the Tampa Bay area.
He holds a 200 GRT-500 IGT Master Marine License, is a Marine Diesel Technician and corporate yacht Captain. His various roles in the marine industry have allowed him to develop a valuable combination of technical knowledge, on board experience and customer service. He is certified in Caterpillar, Cummins, and Detroit engines and specialized in diesel engine overhauls, electrical systems and refrigeration. He also has extensive experience at the helm of corporate yachts on East and West Coast waters.
James grew up in Lynchburg, Virginia and as a young boy became fascinated with boats. He graduated from Nashville Auto- Diesel College in 1979 and took a position as a Diesel Technician with Ryder Truck Rental in Newport News, Virginia, who later relocated him to Tampa where he repaired and maintained Ryder Commercial Lease Diesel Fleet trucks.
His first boat was a 42-foot 1957 steel-hulled Chris Craft Roamer, which he lived aboard with his new wife in Anna Maria, Florida, while also repairing and restoring the boat at the dock. Finally, James followed his passion and started Ultimate Marine Services Corp. He pursued further education and became marine-certified on all the major marine diesel engines and generators. He then became a dealer of Northern Lights and Phasor Generators, Volvo Penta Engines and parts as well as Cummins Engines.
When asked by a client to become a corporate yacht Captain, he put his business on hold and he and his wife worked as a team aboard two corporate yachts. They spent six years in the Bahamas and Caribbean and two years in San Diego to manage the build of a custom-built long-range 80-foot sport fish yacht. He served as project manager and also captain of this yacht for seven years. As project manager, he worked with the engineers, electricians, woodworking shop, fiberglass, paint team and other craftsmen overseeing the build. As captain, he cruised from California down the Pacific coast of Mexico, to Panama (through the Panama canal three times), to the Caribbean and Bahamas, to Connecticut and finally to Long Boat Key, Florida where the boat remained based. When the yacht sold, James delivered it to La Paz, Mexico, where he trained the new captain.
He worked in the Bahamas as development project manager for a small marina and restaurant and then returned to the Tampa Bay area to resume operations of Ultimate Marine Services Corp. He now has an ideal combination of working in sales and service.
"James' diverse skill set and broad prospective on yachts, their systems and operations will make him a great asset to the team and our clients who work with him," says Curtis Stokes, president of Curtis Stokes and Associates.
James Engelder can be reached at [email protected] He will be representing yachts at the St. Petersburg Boat Show November 29-December 1, 2012.
Image courtesy Benchworks