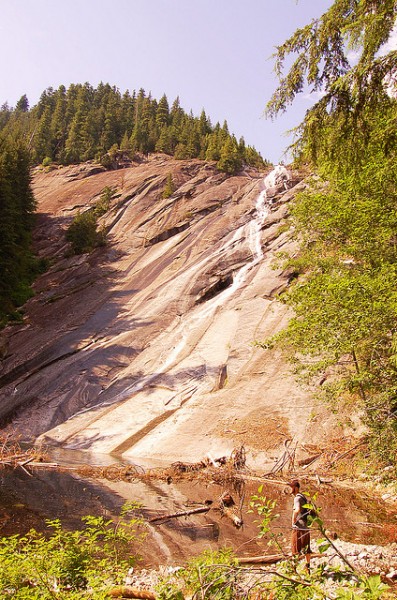 A Sunday hike ended in tragedy when two teenage boys slipped to their deaths while they were trying to get a better view of their surroundings in mountains about 50 miles east of Seattle.
Four teenage boys from Federal Way, two of which were brothers, went hiking through the Snoqualmie National Forest on September 16, northeast of North Bend, Washington. When they reached Otter Falls, two boys ages 16 and 18 climbed to the top of a big rock at the top of the waterfall. One lost his footing and fell about 100 feet into the water basin, according to Sergeant Cindy West with the King County Sheriff's Department.
West said the other boy heard the first one fall and so he looked down after him. He also lost his footing, slipped and fell approximately 100 feet. The other two boys did not attempt to scale the rock overlooking the falls and witnessed the scene from below.
One boy watching was the brother of a boy that fell. He immediately ran for help and found two hikers who came to help the injured teenagers. While they performed CPR, the brother ran down five miles of the trail to find a U.S. Forest Service employee who drove down the mountain where cell phone service was available to phone for help.
By the time search-and-rescue arrived on the scene, the two boys had already passed away due to severe injuries sustained from the fall. More information on their identities has not been released, although one of the deceased had reportedly graduated from high school.
West said the sheriff's department spoke to a nearby resident who is unaware of other fatalities at the location.
"A lot of times people want to try something different [on a hike], like hike higher or just climb [a rock]," West said."They don't realize any fall can be a disaster. If they are not trained or prepared with the right equipment, do not attempt [the climb]. Just enjoy the view from below."
Image from s pants (e pants) on the flickr Creative Commons