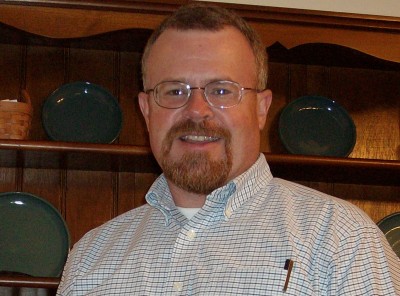 Hoosier National Forest District Ranger Chris Zimmer announced that Ron Scott is the new Lands and Minerals Program Manager for the Forest.  Scott started work on Monday, September 10.
Zimmer said, "Ron Scott comes to the Hoosier with some impressive credentials and we're excited to have him on board. He held a similar job on the Shawnee National Forest in Illinois for the past four years so he should slide right into the job."
The Lands and Minerals Program Manager oversees several critical areas on the Hoosier including the land acquisition and exchange programs, boundary and title management, minerals, geology and special uses. He will supervise staff in both the Bedford and Tell City offices.
Scott is originally from Kentucky and graduated from Eastern Kentucky University with a bachelor's degree in geography before earning a law degree from the University of Kentucky. He previously served on active duty as a military intelligence officer with the 101st Airborne Division.
Scott has also worked for the Kentucky State Nature Preserves Commission and the Izaak Walton League of America. He is excited about living in southern Indiana and enjoys a wide variety of outdoor activities.
Image courtesy Department of Agriculture Forest Service