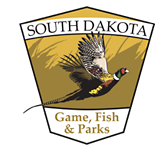 Game, Fish and Parks' The Outdoor Campus-West invites the public to attend a special guest presentation on Thursday Sept. 20, at 7 p.m. Blaine Kortemeyer, Assistant Chief of Interpretation at Mt. Rushmore National Monument, will speak about the laser scanning of the monument and ongoing preservation work of this national icon.
"I know you're thinking 'It's granite, what could go wrong?' but it's all about the cracks," says Kortemeyer. Attendees will learn about those cracks the sculptor, Gutzon Borglum and the workers had to adjust to when sculpting Mount Rushmore. Learn about the sculptor's initial preservation efforts and the National Park Service's ongoing preservation activities, like rock block monitoring and laser scanning.
The new Mount Rushmore Mobile Application will be featured, virtually taking the attendees behind the Sculpture and to the base of the Sculpture.
This presentation is open to the public at no charge. No pre-registration is required for the event.
The Outdoor Campus-West is located at 4130 Adventure Trail and is open to the public seven days a week with no admission fee.
For more information about The Outdoor Campus-West go to www.outdoorcampus.org and click on 'Rapid City.' Or call The Outdoor Campus-West at 394-2310.
Logo courtesy South Dakota Game, Fish and Parks