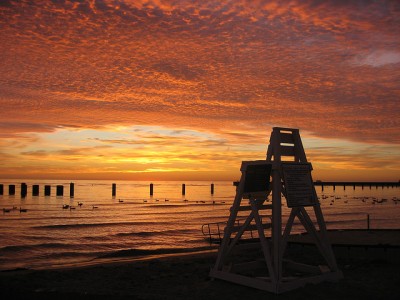 Beautiful beaches, quality fishing, and windiness helped five places in the Great Lakes region earn spots on CNN's list of 10 of America's best lake vacations.
CNN said that Lake Superior is a prime spot for vacationing anglers, and Lake Michigan's long shoreline provides "beaches for nearly every taste."
Lake Michigan's Sleeping Bear Dunes was already recognized last year by Stephen Leatherman, also known as Dr. Beach, as the Great Lakes best beach.
Lake Kabetogama in Minnesota "offers more than two dozen wilderness campsites that can be reached only by boat," the review said, making it the best for kayak or canoe camping.
The publication also recognized Wisconsin's Lake Winnebago for it's prime windsurfing conditions and the Finger Lakes of New York for best "wine tasting."
Other lakes on the list included Oregon's Crater Lake, Lake Clark in Alaska and Florida's Chain of Lakes. Lake Powell, which bridges Utah and Arizona, and Lake Tahoe, which straddles California and Nevada, also made the list.
This article originally appeared on Great Lakes Echo and is republished with permission.
Image from John Picken on the flickr Creative Commons