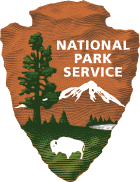 The final round of competition in Parks for the People: A Student Competition to Re-imagine America's National Parks is complete. The results will be announced Sept. 19 during ceremonies at the opening of a six-week exhibit of the finalists' work at the Octagon Museum of the American Institute of Architects' Legacy Foundation in Washington.
Forty-one student and faculty teams from 35 colleges and universities began the competition last fall. The field was narrowed to nine schools in December. Those teams visited select national parks where we asked them to explore the unique challenges of the 21st century visitor experience.
National Park Service Director Jonathan B. Jarvis said, "The students quickly grasped the challenges facing contemporary national parks. Through careful design, interdisciplinary collaboration, and open perspectives, they have given us a range of proposals that promote sustainability, address public health, inspire stewardship, empower youth, and foster dynamic connections among parks, communities and landscape systems."
The Parks for the People competition grew out of the 2008 Designing the Parks conference sponsored by the National Park Service, Van Alen Institute, The Cultural Landscape Foundation, Golden Gate National Parks Conservancy, The Institute at the Golden Gate, National Parks Conservation Association, University of Virginia and the George Wright Society.
Van Alen Institute and the National Park Service will host the award ceremony, reception, and exhibit opening for Parks for the People from 6:00 p.m. to 9:00 p.m. at the Octagon Museum in Washington. Two of the eight finalist studio teams, recommended by the Parks for the People Advisory Committee, will be honored with Awards of Excellence. The awards will be presented by Director Jarvis and Stephen Cassell, Chair of Van Alen Institute's Board of Trustees, as well as members of the competition's distinguished Advisory Committee, including Nette Compton, Director of Green Infrastructure, New York City Department of Parks and Recreation, Susannah Drake, Principal, dlandstudio; Trustee, Van Alen Institute, Steven Handel, Professor, Department of Ecology, Evolution & Natural Resources, Rutgers University and William Morrish, Dean, Parsons School of Constructed Environments.
The Designing the Parks conference resulted in a partnership and produced six principles that future park planning and design must demonstrate: a reverence for place, engagement of all people, expansion beyond traditional boundaries, sustainability, informed decision-making, and an integrated research, planning, design and review process.
Van Alen and the National Park Service assembled the national design advisory committee to shape the competition and judge the entries. The competition called on student and faculty teams to use design as a catalyst to re-imagine America's most spectacular public places. During the first stage of the competition, teams responded to a brief calling for a semester-long studio that focused on one park site, provided opportunities for interdisciplinary collaboration, developed community partnerships, and envisioned a new generation of healthy, welcoming, and enduring national parks.
Nine schools were selected to participate in a spring 2012 design studio:
City College of New York, Cornell University, Florida International University, Kansas State University, Pratt Institute, Rice University, Rutgers University, University of Pennsylvania, and University of Washington. Seven national parks served as studio sites, including Hopewell Furnace National Historic Site, Civil War Defenses of Washington, Chattahoochee River National Recreation Area, Biscayne National Park, Valles Caldera National Preserve, Nicodemus National Historic Site, and San Juan Island National Historical Park.
Design proposals from the competition finalists will be on display at the Octagon Museum's gallery space through mid-November. The final proposals will also be exhibited online.
Logo courtesy National Park Service