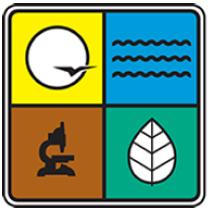 Beaches at four Missouri State Parks remain open through the weekend at Lake Wappapello, Long Branch, St. Joe and Stockton state parks. This will be the last weekend for swimming at these beaches as they will each close for the recreational season on Monday, Sept. 17.
Water samples taken Monday at all of these parks showed that the beaches met water quality standards as set by the Missouri Department of Natural Resources.
Visitors to Missouri State Parks may continue to sign up to receive free electronic notices about the status of state park beaches on the department's website at http://bit.ly/HlSnaG or visit mostateparks.com. However, the notice that will be distributed on Monday following the official closing of the beaches will be the last notice for the year until the recreational season opens again in the spring of 2013.
Missouri's state parks and historic sites offer something to suit everyone's taste – outdoor adventure, great scenery and a bit of history. With Missouri's 86 state parks and historic sites, the possibilities are boundless. For more information about Missouri State Parks, a division of the Missouri Department of Natural Resources, visit mostateparks.com.
Image courtesy Missouri DNR