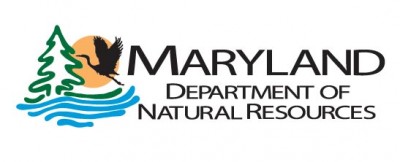 The Maryland Department of Natural Resources (DNR) is seeking nominations for its 2nd annual Maryland Clean Marina of the Year contest.
"Our goal is to hear from boaters, marine contractors, staff and citizens on the Maryland Clean Marinas that are excelling in their efforts to run a clean facility," Program Coordinator said Donna Morrow. "This contest celebrates the excellent work of these businesses in protecting our natural resources and complying with often complex regulations."
Winner(s) will be chosen by the Clean Marina Program based on demonstrated excellence in:
Overall cleanliness of the facility (indoors and outdoors);
Environmental services offered (recycling liquid and/or solid waste, pump-outs, vacuum sanders, pet waste pick-up bags, absorbent pads at the fuel dock, etc.);
Communicating and enforcing clean marina practices and goals to customers and contractors through rules, signs, and services.
Anyone can nominate a Clean Marina for the award (except program staff and contest sponsors). Nominations are based on services performed at the marinas during 2012 and will be accepted until January 4, 2013. Nominations will be grouped into several categories based on marina size and the services provided.
Herrington Harbour located in Deale won the inaugural 2011 Clean Marina of the Year award. Maryland launched the first Clean Marina Program in the United States in 1998 and to date has certified 148 facilities as Clean Marinas or Clean Marina Partners.
Prizes that are in keeping with the environmental ethics and goals of the Clean Marina Program are being solicited for the contest winners. Companies interested in donating a prize to the contest should contact Donna Morrow at [email protected] or 410-260-8773.
Complete contest rules, submission information, and a current list of Maryland Clean Marinas and partners are available at dnr.state.md.us/boating/cleanmarina/.
Logo courtesy Maryland Department of Natural Resources