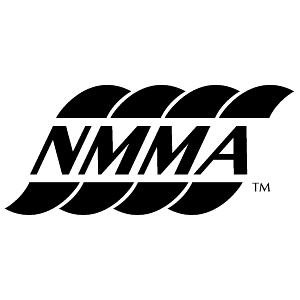 The 2012 Small Engine Technology Conference is taking place in October and will feature an exciting publication produced by NMMA members and staff. The report, titled In-Use Performance Testing of butanol-extended Fuels in Recreational Marine Engines and Vessels was drafted by Jeff Wasil of BRP, John McKnight of NMMA, Richard Kolb of Volvo Penta, Dave Munz of Gevo Inc., and John Adey & Brian Goodwin, both of the American Boat and Yacht Council.
The report wraps-up testing performed by the research team in 2011. The tests were conducted by NMMA and the American Boat and Yacht Council (ABYC) as the recreational boating industry explores alternative biofuels in response to the U.S. introduction of gasoline containing fifteen percent ethanol, commonly referred to as E15. The isobutanol evaluations tested components, including older fiberglass tanks, and engines during on-the-water testing on inboard, outboard, jet pump and two-stroke outboard engines. The tests showed isobutanol to produce no more emissions than pure, EPA-approved test gasoline, while producing 30 percent more energy than ethanol.
The Department of Energy has designated isobutanol a "drop-in biofuel," meaning it can be used to displace petroleum under the Energy Independence and Security Act of 2007, and increasing its use could help reduce greenhouse-gas emissions. Support from Bombardier Recreational Products (BRP) and Volvo Penta made the testing possible through the provisions of product, personnel and testing equipment. Gevo, Inc., producer of isobutanol, supplied the fuel for the testing.
The report will be formally presented during the conference, held at the Monona Terrace Community and Convention Center in Madison, Wisconsin from October 16-18, 2012. The 2012 Small Engine Technology Conference is the world's premier small engine technology conference that brings together the best minds from OEMs, suppliers, academia, and other professionals in the small engine space. This unique conference, co-sponsored by SAE International and the Society of Automotive Engineers of Japan (JSAE), offers up-to-date information on pending legislation, emission reduction research, OEM developments, alternative powertrains, and positive effects on public health and the environment.
Logo courtesy National Marine Manufacturers Association