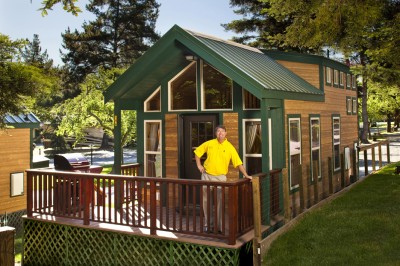 Despite continued hot temperatures over much of the continent, as well as fires in the western U.S., Kampgrounds of America locations in North America hosted more than 100,000 campers this Labor Day holiday weekend.
The number of KOA campers staying at one of the 484 KOA locations in North America was up nearly 1 percent over the results from Labor Day Weekend 2011.
"We saw double-digit growth over last year in several locations," said KOA Vice President of Communications Mike Gast. "The Labor Day holiday weekend continued our growth trend for the year."
So far, year to date, KOA has seen a 2.5 percent growth in the number of short-term camper nights in the KOA system, compared to the same time period in 2011.
States and Canadian provinces that saw double-digit camper growth over the Labor Day weekend included British Columbia, Louisiana, Maine, Michigan, Minnesota, Montana, New Hampshire, Nevada, Oklahoma and Oregon.
Kampgrounds of America is celebrating its 50th Anniversary in 2012. KOA, the world's largest network of family-friendly campgrounds, was born on the banks of the Yellowstone River in Billings, Montana in 1962.
Image courtesy JMPR/Kampgrounds of America