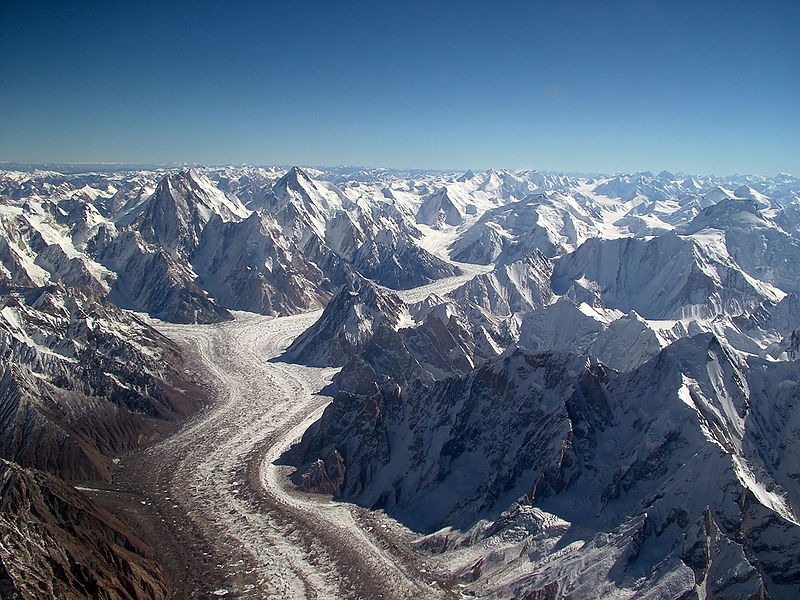 In August, a team of climbers from Bulgaria became the first men to ascend the Grey Tower and Levski Peak hidden away in Pakistan's Khane Valley. The Kahne Valley is located in the Karakoram Mountains in south-central Asia.
According to the American Alpine Journal, no one from outside Pakistan had even visited the valley before 2001. The first foreign visitors were a group of Koreans who, reportedly, made two unsuccessful attempts at climbing mountains in the rarely-explored valley.
In recent years Pakistan's political climate has made travel for foreigners dangerous and deterred many potential climbers.
However, a team consisting of Doychin Boyanov, Tervel Kerelov, Michail Michailov and Nikolay Petkov completed an exploratory expedition in 2011 and returned this year to tackle some of the last unclimbed peaks on earth.
Nikolay Petkov described the experience on PlanetMountain:
This August we succeeded in climbing two new routes on two of virgin peaks: Levski Peak and Grey Tower. We placed our base camp at the so-called Boulder Base Camp, at 4050m in the middle of First Terrace grassy plain. It is a beautiful, green and flowery spot, near the Khane river and some large boulders. This was our second expedition to Khane valley, after an exploratory expedition in 2011.

Levski Peak, 5733m

West face, 650 m, M6, AI4, 6a

We placed a tent below the face at 5050m, in the icy circus between Peak Sofia, Singu Chatpa (Great Tower), Levski and Rila. Then in two days (one bivouac at 5648m), we climbed 14 pitches with 50m double ropes. We only used only nuts for protection and at about 10 am on August 14 we reached the summit – an ideal rocky pyramid. 10 long rappels led to the snow/ice couloir.

Grey Tower, 5435m

East Ridge, 600 m, AI3 (to the col), 6b, mainly 5c

We placed a tent on the col between Meligo Peak and Grey Tower. Reaching this col from Khane valley is difficult and dangerous because of last 300m (ice, snow and exposed to rock fall, negotiate this early in the morning). 13 pitches lead from here to the summit, mainly easy and moderate climbing, with a couple of 6a+/6b sections. The summit is an ideal rock needle with a 2x3m flat platform on the top with fantastic views in all directions. 11 rappels led to the col, plus 80m down climbing.
Image courtesy Guilhem Vellut on Wikimedia Creative Commons