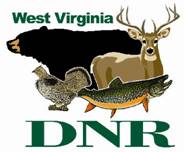 Kanawha State Forest in Charleston turns 75 years old in September and forest staff is inviting visitors to participate in a "Quiet Celebration" September 21 from 8 a.m. to 8 p.m.
"Come walk for one-half hour at the forest," said Superintendent Ernie Adkins.  "It can be on a trail, along the road or around a picnic or parking area. Just get outside, come to the forest and walk for a half of an hour, and enjoy a quiet, reflective activity."  The West Virginia State Parks System encourages nature awareness through outdoor recreation such as the "Quiet Celebration" activity.
Kanawha State Forest acreage was acquired on September 21, 1937, by the West Virginia Conservation Commission.  "Many of the trees may be well beyond a century in age, but the establishment of the area as a forest is a 75-year milestone," said Adkins. The forest became part of the West Virginia State Parks System in 1978. The forest encompasses 9,302 acres and features camping, hiking, picnicking, mountain biking, swimming pool, and nature-based pursuits such as bird watching and flora identification events.
Visitors may stop by the forest office to register and receive a commemorative 75th anniversary lapel pin after walking one-half an hour (or more) on September 21. The forest office will be open from 8 a.m. until 8 p.m. There is no designated trail or pace. Walking time is on the honor system. There is no charge to participate.
For Kanawha State Forest activity information call 304-558-3500 or visit www.kanawhastateforest.com  .
Logo courtesy West Virginia Division of Natural Resources