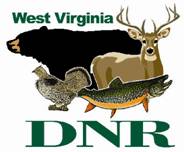 West Virginia state parks, forests and wildlife management areas provide many early fall opportunities for outdoor recreation, including camping, hiking, golf, fishing, and vacation getaways. West Virginia is an affordable vacation option close enough to major populations but far enough away to be a true travel destination, and overnight discounts at cabins and campsites make them even more attractive.
"As our workplaces have become engulfed in technology, our grandchildren's playtime is seemingly controlled by electronics, and young families struggle to find quality time together, it's time to rediscover that getting outside is still as rewarding today as ever," said Frank Jezioro, Director of the West Virginia Division of Natural Resources (WVDNR).
WVDNR oversees West Virginia's state parks and forests, wildlife management areas, hunting and fishing opportunities and game and resource protection.
Stay in touch with the great outdoors. Visit online at www.wvstateparks.com for frequent updates on events and special offers. Find events and activities under "Events Calendar." You also can become a fan on Facebook at WV Commerce – State Parks.
Camping
West Virginia State Parks and Forests has 20 areas that offer reservable sites from the Thursday prior to Memorial Day Weekend through Labor Day and six areas that are totally first come/first served. Nineteen are offering 50 percent off camping rates from September 4 through September 30 for a minimum of two nights up to 14 nights. Campsites are on a first-come, first-serves system after Labor Day at state-operated areas.
Campgrounds are generally open from mid-April to mid-October, with some extending into hunting seasons. Canaan Valley, Pipestem, and Stonewall resorts and Beech Fork State Park offer year-round options. Others allow camping if weather permits.
Rustic campsites are available at many wildlife management areas near public hunting areas. Hunting is not permitted on state parks, but is allowed in state forests and designated wildlife management areas. Visit www.wvdnr.gov for information.
Cabins
West Virginia state parks and forests offer a variety of cabin types, from the four-bedroom cabins at Blackwater Falls, complete with a dishwasher, washer/dryer and other amenities such as flat screen television and microwave, to the simplistic lifestyle of a pioneer cabin at Kumbrabow State Forest, inclusive of gas lights, a water pump, and a privy outback. Most cabins are open year-round for vacation rental. From September 4 to September 27, you can get a 20 percent discount off the standard rate for rentals of two or more nights, Sunday through Thursday at participating parks and forests. Some have "add-ons" to cabin overnight packages, such as pontoon rentals at Bluestone State Park and bike rentals or kayak rentals at North Bend State Park.
Hiking
More than 800 miles of hiking trails are maintained within the state park system. Whether is it the view from Cranny Crow at Lost River in Hardy County, the Woodpecker Trail at Chief Logan, or Potato Knob Trail at Holly River in Webster County, every step rewards hikers with lush vegetation, history or scenery.
Two rail trails are railroad grades now maintained as multi-purpose trails for hiking, bicycling, and equestrian travel. The North Bend trail is 72 miles long and features 13 tunnels and 36 bridges. The Greenbrier River Trail is 78 miles long and is close to Greenbrier and Seneca state forests, Watoga, Droop Mountain Battlefield and Cass Scenic Railroad state parks.
Golf
Golfers of any proficiency can find a challenge at five championship courses at Cacapon, Canaan Valley, Pipestem, Stonewall and Twin Falls resorts well into the fall months. These parks offer 18-hole courses and overnight packages at their year-round lodges and pro shops. Affordable golf packages are available at Tygart Lake in partnership with area courses. Find information at www.wvstateparks.com under "Golf with Us."
 "We maintain the places where people and nature meet for vacation, for fun, for outdoor sport, and for a better quality of life," says Jezioro. "You can't do better than to make West Virginia state parks, forests and wildlife areas part of your travel plans."
Logo courtesy West Virginia Division of Natural Resources