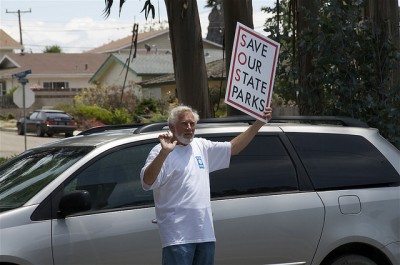 Many of California's state parks that faced closure just weeks ago will be placed under two-year protection as officials continue to investigate the accounting scandal that led to the discovery of an extra $54 million in concealed state park funds.
California State Assembly bill AB 1478 officially approves the moratorium and allocates $30 million of the $54 million to keep the parks running. It also provides $500,000 for audits and investigations of park finances and $240,000 for the parks commission to exercise tighter oversight of agency operations, according to a Los Angeles Times article.
The bill passed the Senate 25 to 12 and the Assembly 50 to 15. It now goes to Governor Jerry Brown for final action. Yet, the Los Angeles Times articles point out that some legislators feel this is not the proper use of funds.
Some Republicans expressed concern that it doesn't sufficiently address the problem of financial mismanagement — in fact, rewards it by allowing the department to spend money it hid.
Assemblyman Bob Blumenfield (D-Woodland Hills) introduced the bill. He said it was "a concrete step to make things right [after] rogue bureaucrats … lied and concealed millions."
Featured image from Jerry Kirkhart (jkirkhart35) on the flickr Creative Commons, slider image from "Threat to Democracy" on the flickr Creative Commons