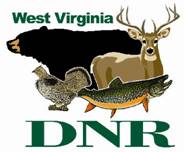 Campers at West Virginia State Parks and Forests can enjoy cooler weather, beautiful fall foliage, and substantial discounts during most of September.
"This summer was so hot that many of our patrons didn't want to stray far from home, so they are looking for fall trips when they can enjoy the cooler weather," said Sissie Summers, programming coordinator for West Virginia State Parks.  "Camping seems to top the list of shorter visits to get outdoors with family and friends."
Nineteen of the state's parks and forests are offering 50 percent off camping rates from September 4 through 30.  The discount kicks in for a minimum of two nights up to 14 nights when campers simply ask for the September camping discount at the participating parks.
Parks that offer the half off rate on any two consecutive nights are: Audra, Bluestone, Holly River, Moncove Lake, and Twin Falls Resort state parks; Cabwaylingo, Greenbrier, and Kanawha state forests, and Bluestone and Plum Orchard Wildlife Management Areas.
Areas offering 50 percent off from Sunday through Thursday camping stays are: Beech Fork, Blackwater Falls, Bluestone, Canaan Valley, Cedar Creek, Pipestem Resort, Tygart Lake and Watoga state parks. Kumbrabow State Forest also offers the rate discount for Sunday through Thursday camping.
Camping at state parks and forests is on a first-come, first-served basis after Labor Day weekend.  Camping, lodge and cabin offers are posted online at www.wvstateparks.com. An electronic information letter is distributed with current offers and events.  Anyone can subscribe for this service by clicking "Join Our Newsletter" tab on the state park website.
Logo courtesy West Virginia Division of Natural Resources