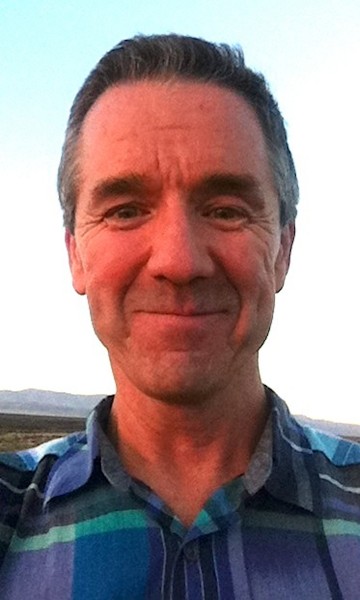 Celebrating their 50th anniversary as a leading global manufacturer of outdoor sports gear, K2 Sports isn't backing into the monumental occasion passively. The Seattle, Wash.-based company is driving into its next era with full steam.
K2 Sports is currently in the middle of a multi-year investment plan comprising a substantial capital infusion supporting key category product launches and global sales support efforts. A landmark leadership announcement reinforces this initiative, with the appointment of industry veteran Tim Petrick as President of K2 Sports Global Sales and Marketing, effective immediately. Petrick will report to Anthony De Rocco, President and CEO of K2 Sports, in the newly-created role.
"We are very proud to welcome Tim back to the family of K2 Sports," said De Rocco. "Tim has worked side-by-side with our global teams and our retail partners for almost 20 years. He knows our DNA intimately and the market climate very well and our retail partners know and trust him. Tim will be a strong leader to further the momentum to our next era of growth and success during K2 Sports' most pivotal time of opportunity on the domestic and global level."
The strategic move brings Petrick full circle with K2 Sports, a company with which he's invested nearly two decades of his career. Petrick first worked with K2 Sports as VP and General Manager of the ski division from 1989-1997 before going to Booth Creek Ski Holdings as Executive VP of Product Development. He returned to K2 Sports in 2000 as VP of Global Sales and remained there until 2009. During his three-year hiatus from K2 Sports before now returning, Petrick has remained a strong voice and leading figure in the snowsports and outdoor recreation industries.
"Returning to K2 Sports is an incredible opportunity," said Petrick. "The company has market leading iconic brands across many outdoor active lifestyle categories. These leading brands give K2 Sports the unparalleled opportunity to build on the company's reputation for product innovation, retail sales results, and ultimately, satisfied consumers in the years ahead."
The scope of K2 Sports' investment venture will see resources allocated toward global sales expansion, manufacturing and technology platform enhancements, new category launches including ski boots, and accelerated brand growth. Petrick will help orchestrate product line decisions, trade policies, distribution solutions, and marketing communications across the K2 Sports portfolio of brands.
"We have exciting growth opportunities with product line launches in winter sports, our Zoot brand of triathlon gear, and our new Spring '13 collection – which is leading to great counter seasonal growth," said Petrick. "Couple these with our targeted growth initiatives developed with our parent-company Jarden, and these are truly exciting times at K2 Sports."
Image courtesy Verde PR