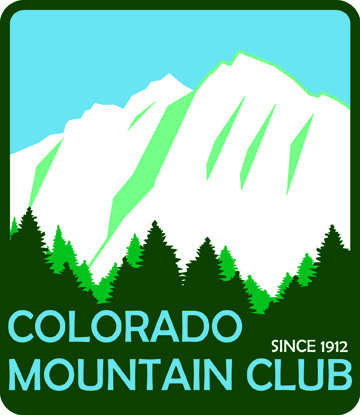 In celebration of the organizations 100th birthday, the Colorado Mountain Club (CMC) is climbing Colorado's 54 'Fourteeners' on Saturday, September 8, 2012. The following day, mountain climbers from across Colorado will gather at the Day Lodge at Frisco's Adventure Park to celebrate the climbs of the state's peaks higher than 14,000 feet.  The public is invited to the 14er Challenge celebration weekend and encouraged to attend a hike and the after party on September 9th.
"Our 14er Challenge on September 8th is evocative of the 50th anniversary of the CMC, when members attempted the same challenge of climbing Colorado's 'Fourteeners' in 1962," said CMC CEO Katie Blackett.  "We hope to have many members travel to the Frisco Day Lodge to help us celebrate our 100th anniversary, but also we hope for local participation as well."
On Sunday, CMC members and non-members are invited to participate on hikes in Summit and Eagle counties, and then join in on the fun at the Day Lodge from 1 PM to 6 PM. Food will be provided by WhichWich and drinks by Odells Brewing company.  Members interested in participating in a hike on September 8
th
 or 9
th
 can register at 
www.cmc.org
 .  Guests can register by calling Membership Services at 303-279-3080 or email 
[email protected]
.  Admission to the party at the Day Lodge is $35 and closes Thursday, September 6
th
. Advance registration is encouraged. To register for Sunday's party, visit 
www.cmc.org/centennial
.
The 14er Challenge and after party are part of the Colorado Mountain Club's Kaiser Permanente Centennial Celebration series celebrating the club's 100 years of backcountry conservation, education and adventure.  The club was founded by two dozen backcountry recreationalists in April of 1912, and today it has over 7,000 members. The organization played an instrumental role in the creation of Rocky Mountain National Park. Additionally, through its courses, it has helped tens of thousands learn how to enjoy the backcountry safely; its members organize and lead approximately 3,000 backcountry trips in Colorado, around the Rockies, and throughout the world every year.
Centennial sponsors include Kaiser Permanente, Exempla Healthcare, Silver Oak Winery, Adventure Medical Kits, Chums, Osprey Packs, Regency Office Products, White Wave Foods, REI, Mountain Smith, Backpacker's Pantry, Odell Brewing Company, Gateway Canyon Air Tours, EcoFlight, Town of Frisco, RC Special Events, KBCO, DaVita, Which Wich, and Lake Dillon Lodge.
Image courtesy Colorado Mountain Club