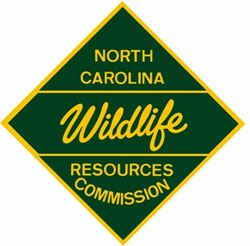 The N.C. Wildlife Resources Commission is reminding recreational boaters to be safe while having fun this Labor Day weekend, especially if alcohol is involved.
"Labor Day weekend is always a busy time on the water," said Sgt. Tim Lominac, a wildlife officer who patrols Lake Fontana and other western North Carolina waterways. "We see more night boating, more congregating of boats and more boats in general. We want boaters to enjoy their experience and that means staying safe. A boat operator must be attentive and cautious at all times.
"Operating a vessel while impaired is against the law, subject to fines up to $1,000 and possible jail. It also puts you at greater risk for an accident, with 20 percent of boating fatalities being alcohol related."
Throughout the holiday weekend, wildlife officers will remind boaters of various safety campaigns and regulations:
Boat Safe, Boat Sober — During Operation Dry Water, a national campaign to combat intoxicated and dangerous boaters held June 22-24, officers in North Carolina charged 32 people with operating while impaired.
httpv://youtu.be/1–LwYlQTBg
Meet Boating Education Requirements — Anyone younger than 26 operating a vessel powered by a motor of 10 horsepower or greater on a public waterway must have successfully completed an approved boating education course or otherwise be in compliance with N.C.G.S. 75A-16.2.
httpv://youtu.be/VMiknSk_6uI
Blue Light = No Wake — Boats approaching within 100 feet of a law enforcement vessel displaying flashing blue lights must slow to a no-wake speed. In narrow channels, the distance is within 50 feet.
httpv://youtu.be/CG_PBFAv2jY
Observe Personal Watercraft Safety — No one can operate a personal watercraft (PWC or "jet ski") between sunset and sunrise, and all PWC riders, passengers and those being towed must wear approved personal flotation devices.
httpv://youtu.be/vqmwwJ0XPNA
For more information on safe recreational boating or to enroll in a free boating education course by the N.C. Wildlife Resources Commission, go to www.ncwildlife.org/boating.
Logo courtesy NCWRC