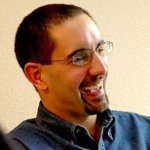 McNett, the leader in quality, innovative outdoor products, named Travis Huisman to the post of Chief Executive Officer, effective July 1. Huisman, who joined McNett's executive team in 2009, replaces Gary Cruikshank, who assumed the role of Director on McNett's Advisory Board after 13 successful years as CEO.
"Together with Gary and Travis, our leadership team has been planning this transition over the last three years," said Duane McNett, President. "To prepare for our growth, we've undertaken major initiatives, such as incorporating LEAN supply chain principles and building a new management team. This is the most exciting time in our 30-year history, but we have a great many things still to accomplish. Transitioning Travis to CEO will enable him to apply his creativity, energy and strategic skills to driving McNett and our family of brands, while enabling Gary to continue his focus on innovation as CEO of our sister brand, Aquamira."
"I'm excited to lead a talented, engaged team at a company with so much potential," said Huisman. "McNett has done great things over the past three decades, but we're just getting started. By building a culture that honors and taps into creativity and innovation, we will continue to be a leader in the outdoor industry."
Prior to joining McNett, Huisman consulted with major corporations on financial management as a key member of Moss Adams, a leading Northwest accounting and consulting firm. His experience includes leading companies through strategic planning, leadership transition and team development. At McNett, Huisman combines his love of the outdoors with his business expertise, to further the company's objectives.
Image courtesy McNett