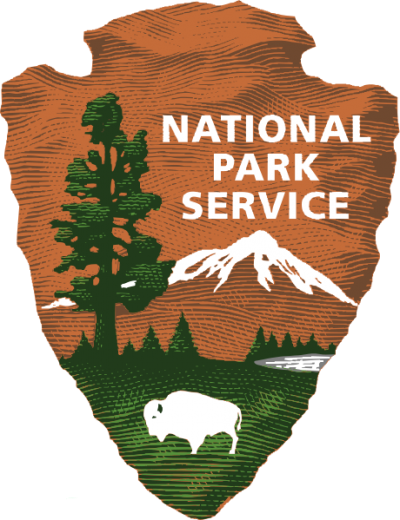 National Park Service Director Jonathan B. Jarvis today signed a memorandum of understanding with Sistema Nacional de Areas de Conservacion, Costa Rica's national system of protected areas. Rafael Gutierrez Rojas, executive director of Sistema Nacional de Ares de Conservacion signed the agreement for his country during a simultaneous ceremony in Costa Rica.
The agencies will work together to support planning, development, management and operation of protected natural parks and cultural sites.
Agencies will also share information in fire management and control, climate change adaptation, marine protected areas and the development of educational and public information.
"The National Park Service and Costa Rica have a long history of cooperation," Jarvis said. "It dates back to the late 1960s when two students – Alvaro Ugalde and Mario Boza – travelled to the U.S. to work and study with the National Park Service."
Ugalde and Boza completed ranger skills training at Grand Canyon National Park and worked in various national parks around the U.S. Inspired by what they learned, Ugalde and Boza returned to Costa Rica to develop one of the world's most famous park systems.
Director Gutierrez Rojas said, "The signing of this accord will contribute to the consolidation and strengthening of the national parks and protected areas in both countries, in that, through its implementation, both countries will be able to share experiences and lessons learned and promote the exchange of information and the understanding in areas of mutual interest, in order to support the conservation and management of biodiversity and the natural and cultural resources in protected areas."
Several U.S. national parks have cooperative relationships in Costa Rica.
Rocky Mountain National Park, working through Estes Park Colorado's Sister City partnership with the Costa Rican community of Monteverde, has developed a sister park-type partnership with the Santa Elena Cloud Forest Reserve and the protected areas of the Arenal-Tempisque Conservation Area.
These National Park Service-Costa Rica partnerships have identified the protection of shared migratory bird species as a priority. There is a greater understanding that preservation of these birds requires international cooperation. "More than 150 species of birds found here in the summer at Rocky Mountain National Park migrate to Costa Rica every fall," Jarvis said. "It is in the interest of both of our countries and agencies to ensure that habitat at both ends of their migrations are well protected."
Today's signing took place during the National Park Service/National Geographic BioBlitz, a 24-hour event for volunteers and scientists to work together to document as many species in the park as possible. Students from the Santa Elena High School near the community of Monteverde, Costa Rica, were special guests at the signing ceremony and the BioBlitz.  Monteverde and Rocky Mountain National Park's gateway community of Estes Park are sister cities and have been National Park Service and Sistema Nacional de Ares de Conservacion partners in the conservation of their respective neighboring protected areas.
Jarvis, who will take part in the BioBlitz, told the students, "In Costa Rica as in the United States and the rest of the world, the fate of parks and of conservation in general will very soon be in your hands and in the hands of people your age around the globe. I hope that through this agreement and our Sister Parks we will together develop a new cadre of conservationists who will ensure that our world's natural and cultural heritage will be preserved for generations to come."
The new partnership also calls for agency employees to look for opportunities to develop cooperative work exchanges and workshops. All activities will fall within existing budgets since there is no new funding attached to the memorandum of understanding.
Jarvis was joined at the signing ceremony by National Park Service Intermountain Regional Director, John Wessels; Rocky Mountain National Park Superintendent, Vaughn Baker; Estes Park Sister City President Jim Thompson;  Minister Counselor of the Costa Rican Embassy to the Unites States Anna Maria Obduber and other senior National Park Service officials.
Logo courtesy NPS